Confidently Go From 'Hobbyist Painter' To Gallery Worthy Artist
(Without the raging overwhelm, crippling self doubt and years of struggle.)
If you have a passion for art but don't know how to make the jump from painter to being a 'real artist' then this could be the most important thing you read this year.

If you are not sure where to get your own creative ideas and how to turn them into paintings then I have a step by step plan for you.

You will learn the exact strategies and mindset I and hundreds of other women have used to produce gallery worthy work.
Even though the reasons why you want to be an artist are a complete no-brainer, the process involved in actually becoming one is anything but.
Start Painting? Fantastic!
But, where do I start?
Perhaps in your most courageous moments you've made the commitment to start.


Perhaps you started, but your busy life or negative comments from others made you stop.

Maybe you've taken many classes or even an art degree but you never seem to make real progress.


Here's Why Most Aspiring Artists Abandon Their Practice:
Without a step-by-step plan, most want-to-be artists get completely lost.

This can be completely crippling as once you lose your mojo, it's just so hard to recover.

The biggest struggle for most artists is their inner critic, and that's exactly why building your confidence is one of the few things that you absolutely NEED.

But even if you feel bogged down by life, your need to create has never left you, It's an itch that still needs to be scratched — and there's still time and opportunity for you to make art that you can be proud of.

*IF* you can avoid the common mistakes that trip most of us up.
Enrolment is now Closed
Join the waitlist below to be the first to know when the course re-Opens
Introducing the
Love to Paint | Learn to Paint Online Course
I've taken everything I've learned so far to build a highly successful, six figure art career and from teaching thousands of artists and aspiring artists, and channeled it into step-by-step program that not only teaches you the theory, but the actually HOW you can do the same.

But most importantly, this program teaches you the missing ingredient in most courses. It teaches you how you can have the heart and mind of an artist.

So that you will have confidence in your work to create paintings that are unique to you and have a story to tell.
I can imagine
being a real artist
For the first time in my life, I now have the technical knowledge and tools to take my paintings to the outside world and to feel comfortable about it.
I can imagine being a real artist.


Lilla Fuldra
A Rich and Fertile Creative Life = The Power to Create Art
Too many courses only teach the technical aspects of painting but miss this most important element:

The key to creating art is a rich and fertile creative life.

Before picking up a brush we get to the root of the creative process and give you the tools to tap into your natural talents. (Don't worry I teach the technical stuff too!)
Before this course

I was floundering
Be
fore this course I was floundering around trying to teach myself.
I see now I was just copying really. I did not have a process of my own.
Now I'm set up with everything I need to create a painting and I've really improved throughout.
Mairéad Carlton
Love to Paint | Learn to Paint
12 Week Course Open For 12 Months
So You Can Take It At Your Own Pace
12 week roll out of the course content which progresses with...

One new module every two weeks up to the six modules (12 weeks) then open for a full 12 months

And ongoing regularly scheduled live sessions with me for 12 weeks.

INSTANT ACCESS TO ALL THE RESOURCE VIDEOS AND ALL THE BONUSES.

This is the same program I have taught to hundreds of other women just like you so I know I can help you.
Technique
18 video tutorials on how to paint quickly and with confidence in oils, with corresponding technical exercises to practice your technique. Step by step, easy to understand, technical knowledge on how to make beautiful art quickly.
Mindset
Six video lessons on developing your style, finding inspiration and dealing with your inner critic. With corresponding exercises to help you change your creative mindset. The key ingredient in any artist's development but one most courses miss.
Walk Throughs
Six full length painting demonstrations with Róisín. See everything you learnt in the first two sections in action which will make it easier for you to implement what you have learnt.
Exercises
Six corresponding painting assignments for you to do at home. Now it's your turn, a chance to put together everything you have learnt. Part of this is sharing your work with the rest of the community for insightful and supportive feedback.
Live Support
Live group sessions twice a month through June 2023, where Ró answers the most common questions, gives feedback on what's going on in the group and gives additional insights.
Most Importantly
The confidence you deserve to create paintings that say something about you.
CREATIVITY

Feeding Your Creativity: Practical strategies to find inspiration and feed your creativity in a realistic way.

TECHNIQUE

Preparation: Station set up. Paint, Palette and Support. What to use and why and how to clean tools.

DEMO

A Full Painting Demonstration: A simple still life painting using the brush.A Full Painting Demonstration: A simple still life painting using the brush.
CREATIVITY

Learning Your Craft: You will learn how to progress your painting knowledge and technique in a practical way. And do it all while living your normal life, be it working full time, looking after the family (or both!).

TECHNIQUE

Composition: The principles of design. Eight invaluable tools to help you create strong composition every time and the two rules every artist should know.

DEMO

A Full Painting Demonstration: A chair painting; painted using the knife.
CREATIVITY

Doing the Work: Set challenging but realistic goals for your artistic practice. We will work on a personalized plan for your development.

TECHNIQUE

Preparation: We learn techniques to create process sketches to develop ideas and how to accurately transfer our final sketch to the canvas using acrylic or charcoal.

DEMO

A Full Painting Demonstration: A more detailed still life using the brush.
CREATIVITY

Taming Your Inner Critic: Self doubt can holds us back from creating our best work. Learn not just how to identify your inner critic but also to tools to counter it. Leaving you free to flourish.

TECHNIQUE

Colour Theory: Understanding clearly the building blocks of colour theory. Using a split palette to mix any colour.

DEMO

A Full Painting Demonstration: A floral and glass, painted using a brush.
CREATIVITY

Finding Your Voice and Style: How to find your voice and develop your style so your art can finally say what you want it to.

TECHNIQUE

Mixing Colour and Value: Techniques for mixing paint and how to accurately mix a string of values for each of the main areas of your painting.

DEMO

A Full Painting Demonstration: A fruit based still life, painted using the brush.
CREATIVITY

Battling Procrastination, Motivation and Getting Organised: Sitting down and doing work is key to being an artist but it's easy to get distracted or 'not find time'. You will learn the secrets to dealing with overwhelm, distraction and being busy but not getting anywhere.

TECHNIQUE

Applying Paint and Evaluation: Techniques for using brush and knife. Simplifying the painting process into three phases. Learn how to evaluate effectively as you go.

DEMO

A Full Painting Demonstration: An interior scene; painted using the knife.
Plus, You Will Get These BONUSES!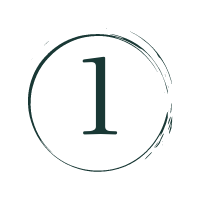 Bonus One
THE INNER CIRCLE PRIVATE MEMBERS GROUP
Plain and simple, the secret to your success is our private member's community on Facebook. The support and friendship you'll find in this community will be a game-changer for you, no doubt about it. I'm proud of this community and I'm active in our group EVERY WEEK (as in ... All. Year. Round.) Offering advice and answering questions! I'm also in there LIVE every other week to give feedback and support and help you with whatever you're tackling that week. Priceless.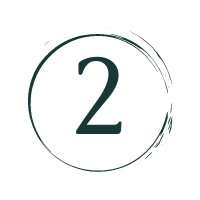 Bonus Two
STUDIO SET-UP CHALLENGE
Whether your studio space is a 200sq or 2ft, I have a three step guided challenge to make your painting space one that is Efficient - No pulling boxes out or wasting time sorting through old materials. Comfortable - A space that is well lit, warm or cool enough to work in with a chair to sit and muse. Inspiring - Let's create a space that fires you up creatively and makes you WANT to paint the moment you step into it.
Bonus Three
WHAT TO PAINT RESOURCE GUIDE
If there's one feeling every artist can relate to it's that feeling of dread that comes when you're standing there staring at a blank canvas with no idea what to paint. I've created six guided sets of exercises that you can use as starting points and develop over and over to create new painting ideas that are unique to you. Bottom line - my 'What to Paint Guide' is designed to help you never suffer from 'white canvas fear' again.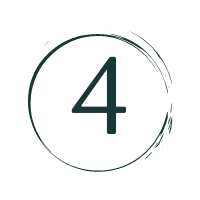 Bonus Four
BUMPER RESOURCE VAULT
The Bumper Resource Vault provides you access to over 20 video guides covering: How to Guides - How to clean your brushes, your palettes. How to understand and use paint, etc. Equipment - What brushes, paletTes, easels, paint, sketching tools, mediums to use and much more...Gadgets - My favourite time saving and tech gadgets along with signing tools, cleaning gear, lights, electrical equipment, etc. And all the materials lists you need in both text, links and video forms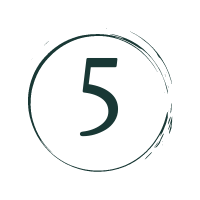 Bonus Five
PHOTOGRAPHING YOUR WORK
Want to take clear photos of your paintings without glare, or gaps showing around the edges? Don't want to buy expensive cameras or pay a professional to take ages doing it? Let me show you how you can do this simply and quickly using what you already have.I'm giving you all the tips and tricks you need to take photos of your paintings that not only do your work justice, but are easy to find and share online. I also have included a cheatsheet to keep things straight.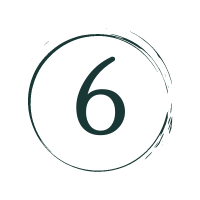 Bonus Six

THE INSPIRATION CORNER
There's nothing like hearing from other real life artists who've gone through what you've been through to show you the way and get you inspired! The Inspiration Corner includes four in-depth and personal interviews with artists ranging from newbie to professional. I've also curated a list of podcasts to get your creative juices flowing. Hear all about how others are feeding their artistic passions on their own terms.
When I talk to my students about why their passion for art got sidelined they tell me about so many reasonable, unselfish reasons.

But here's the thing...

What things have you put before your passion to be creative?

And when will it finally be your time to paint?

At the weekend?
When the kids are older?
When things get a little quieter at work?
When you retire?
The biggest reason to jump on RIGHT NOW is this…

"The best time to get serious about your creativity was yesterday… the next best time is today."

If not, we self-sabotage and stagnate for yet another year. I don't want you to look back in a year from now without being proud of your improvements, wondering what could've been if you had only taken action.

I want you to be painting with CONFIDENCE… proud of the new work that you are doing… many of which you may even have sold!
"I came to this new to oils and generally stuck, my inner critic crushing me to the point of being unable to move forwards. I feel Ró gave me new shoes so now I am able to walk forwards."
Louise Stuckenbrock
Róisín O'Farrell
If we haven't met already let me tell you a little about me.
I'm a successful Irish artist, passionate about two things, painting and teaching!

I've created a dream career from painting colourful expressive paintings, rich in textured oil & that are, in one way or another, about home.

I also love nothing more than to teach anyone who loves to paint, how to paint better and how to nurture their creativity.

Learning about how to paint better doesn't have to be difficult… trust me. I know you want to get good. That's why you're here! But I want more for you than just technique. I want you to leave your inner critic behind and see that creatively, the world is your oyster!
Love to Paint | Learn to paint

How To Get Started
The full program with three courses:
Technique, Mindset and Demos. Each one of these courses is valued at $495 USD.
You'll get six modules with video lessons, cheat sheets, resource guides and every tool you need to become an artist with confidence and ease.
A 12 week program with access for 12 months so you can take it at your own pace.
The Bonuses
How to Take Professional Looking Photos of Your Painting on a Shoestring
"I came timid, feeling foolish and concerned about spending so much money on something just for me. What I found was an amazing, supportive group led by an invested educator who loves art, loves people and loves sharing life. I found my tribe and they will forever be a part of me."
Marilyn Elbrink

An Unbeatable Guarantee!
TRY "Love to Paint | Learn to Paint" FOR A FULL 60-DAYS, 100% RISK-FREE

Here's why I offer this unbeatable guarantee.

I know this material works, I have seen it work again and again with my students. I only want to develop the highest quality material based on real world experience and proven results. Results that I've seen personally, with people I have taught in person and online all over the world.

Go ahead, sign up today and you'll get instant access to the program. If for any reason you don't feel it's a fit, simply contact me or my support team during the first 60 days and I'll refund you 100% of your payment. No questions asked.


100% Satisfaction Guarantee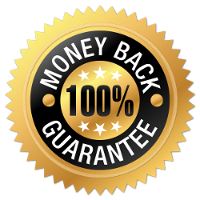 Frequently asked questions
Who is Love to Paint | Learn to Paint for?
Love to Paint | Learn to Paint is for anyone who wants to learn to paint with confidence.

It's for committed beginners and evolving artists who want direction, clarity and skills. Who want to develop their own style and voice. And it's especially for anyone who loves to paint but who battles self-doubt, fear, and wants to create but has lacked the space they have needed in their lives.

This course is perfect for complete beginners who are hungry to learn and you have a full year to complete the course if you need to take it slow or to revisit areas at your own pace.

And, even if you're an established artist you are most welcome! Every year I have established artists take my workshops. Some work are used to working in a different medium to oils and want to explore a different medium. Some feel the need to revisit the foundations, some are feeling a little blocked and want to focus on something different and some simply enjoy the process of learning and painting with others. In art, we never stop learning!
Who is Love to Paint | Learn to Paint NOT for?
There are some people who should NOT buy this program.
So, if any of the following apply to you please do NOT buy this program.
If you are not ready to make changes after learning new information
If you are looking for a 'quick fix' program to become Picasso overnight (this isn't it)
If you aren't willing to open your mind and try new behaviors to rekindle your creativity
If you aren't willing to spend at least 2 hours a week to work on your art
If you don't want to be part of a tribe who help each other grow.
If any of the items above describe you, it will probably be best if you don't buy this program. For everyone else, Love to Paint | Learn to Paint could be exactly what you have been looking for to finally end your fustration and uncertainty and transform your paintings (and your life) for good.
Also I teach using the wet on wet technique. If you are particularly interested in learning about glazing and ultra-realistic paintings then this course will not be for you. Also, the subject of painting in oils (wet on wet) is so big I couldn't possibly cover every area so it's possible that something you want to know isn't covered. Feel free to check the what's in the lessons beforehand and email me. I will be happy to answer any questions you have. Bottom line – if you are interested in a comprehensive and detailed course that teaches you to paint fast and loose and with confidence then you're in the right place.
Bottom line – if you are interested in a comprehensive and detailed course that teaches you to paint fast and loose and with confidence then you're in the right place.
Do you offer critique in the course?
There are too many to individually critic however inside the Inner Circle (private fb group for the course) I will do live sessions, answer questions and use examples (with the owner's permission) to illustrate common problems for everyone's benefit.
What will happen in the Inner Circle Facebook Group and do I need to join that, too?
Absolutely, during the first 12 weeks as the modules are released I will be in the Inner Circle regularly with video sessions (once a month live and once a month recorded) so you can connect with me and your fellow Love to paint | Learn to paint, Inner Circle members. You can ask questions there, post your paintings from each module, work through the exercises and I will recap on our progress at the end of each module.
Love to paint | Learn to paint member area. You can revisit and review as often as you like for one year.
How much time will I need?
I recommend between 1-2 hours per module to watch the course content. I recommend you allocate 2-4 hours to complete a painting assignment in each module and 1-4 hours for doing the exercises.
Naturally, the more focus and dedication you put into the course Learn to paint | Love to paint, the more you'll get out of it. But if you're not able to carve out that much time at first, don't worry.
Many of our students go through the program as best they can, pause and return to it as their schedule allows. And of course you can run through the course as many times as you like in the year.
Can I take the course at my own pace or do I have to keep a schedule?
You have a full year of access to the training, so you can go through the modules as they're released, or you can slow things down and work on your own schedule.
So, if you're working a full time job, juggling commitments, having a baby, traveling around the world, or dealing with any big life events during the live 12 week program, don't worry about falling behind.
You can revisit and review the training materials any time over 12 months from when the first module is released to you.
Are there any educational requirements to take this course? Will the course be accredited?
You don't need to have any previous art education to benefit from the Love to Paint | Learn to paint course. However, you might like to take the free Honest Truth Masterclass to get your foundations prepared for getting the best from this course.
The Love to Paint | Learn to paint course is not accredited to any educational institution and is a stand alone educational resource. However a certificate of completion will be given.
What painting technique do you use and teach?
I paint using the wet on wet technique or alla prima and I teach this technique in the Love to Paint | Learn to Paint course.
Wet-on-wet, or alla prima (Italian, meaning at first attempt), is a painting technique, used mostly in oil painting, in which layers of wet paint are applied to previously administered layers of wet paint. This technique requires a fast way of working, because the work has to be finished before the first layers have dried. It may also be referred to as direct painting or the French term au premier coup (at first stroke). [Wikipedia link]
Who is this Róisín O'Farrell person and why should I listen to her?
I've been doing this a while.
I've spent 15 years teaching in business before starting to teach artists less than a decade ago. I have been walking the walk as an artist for almost ten years and exhibiting in established galleries in Ireland, the UK, Europe and the US. Hundreds (probably thousands) of students and customers later, I've taken everything I've learned about painting and being an artist and streamlined it into a series of lean and actionable courses, the first of which are now available right here.
What will I need to complete the course? I'm hopeless with computers so...
You will need a laptop or desktop computer or you can use a tablet. Many do the majority of the course on their phone. You will need a printer if you would like to print off the handouts, although they can just be viewed on screen if you prefer. It's best to use headphones or speaker headphones to listen to the podcasts.
We've built everything to be easy peasy from a technology standpoint but you need to be able to watch videos, with audio, access the internet, download PDF's and open them. If you are comfortable using Facebook and Youtube you should be good to go!
Even if you feel hopeless with computers, you'll be fine! We've had an octogenarian complete the programme who had never studied anything online before. If you do run into any problems you can email us. There is also the tech vault which is a bank of short friendly 'walk through' videos to help you with most of the main things you will need to know. And you can email me or the team anytime if you have any problems.
I paint in acrylics. Will that work for your course or is it strictly oil?
The course is designed around painting in oils and in particular in the wet on wet technique. However, I will have some painters in the groups using acrylics (I always have a couple) they are happy to amend what I'm saying to their needs as they go along and they will usually use a medium to slow drying so that they can work similarly to me. Although I have to say I do sometimes manage to tempt them over to oils. 🙂
I'm hearing impaired, can I take the course?
If you can hear the sound from videos on your computer or through headphones then you will be fine. However, the Love to Paint | Learn to Paint course is 75% video sessions and it is not possible at this time to offer subtitles.
What payment methods do you offer?
The pricing is listed in USD but my currency is different. How will this affect my payment?
Should you choose to pay for the course as a one time payment, you will be charged at the daily currency exchange rate as the time of the charge.
If you choose the monthly payment plan, your monthly fee will be charged in USD based on that exchange rate the day the charge is levied. As exchange rates fluctuate, we cannot guarantee that the amount charged each month will be exactly the same.
You can pay using VISA, MasterCard, and most major Credit or Debit cards.
Do you offer a refund policy?
Yes. I'm happy to offer a 100% satisfaction money-back guarantee. Here's how it works.
Participate in up to the first 60 days of the Love to paint | Learn to paint course from the start of the live program. If you don't feel we've delivered on our promise within those Modules, send me an email.
And I'll give you a 100% refund (bar bank fees), with no quibble.
The refund deadline is 60 days from the purchase of the programme.
If you don't plan on starting right away, make sure this is the right investment for you as the refund period does have a firm deadline.
Who do I contact for tech support?
Shoot me an email and my team and I will reply within 24 hours.
What if I have questions not answered here?
Created with